Art of Hand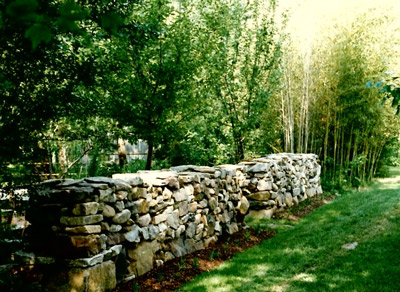 Karl Garson's gift for capturing the genius loci or protective spirit of a place extends beyond writing into creative expression in stonework, woodworking and garden design.
A love of stonework is in his blood. His grandfather was a master stone mason in the ancient German city of Bielefeld, founded in 1214. Karl's signature style includes dry stone walls (no mortar) and the careful juxtaposition of large, uncut rocks with plants, shrubs and trees to achieve a look that is both authentic and naturalistic.
Wood is a natural and frequent complement to his stonework. Karl's woodwork includes fences, garden benches, raised planters, compost bins, arbors, mail box stands, porches and trellises crafted by hand from cedar, white oak and reclaimed wood. Each piece is uniquely designed to fit its site.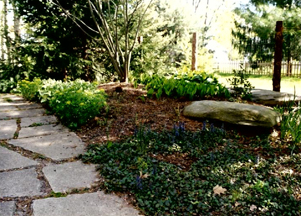 His artist's eye for design, perspective, detail and style converge in his gardens, which seamlessly unite form and function.